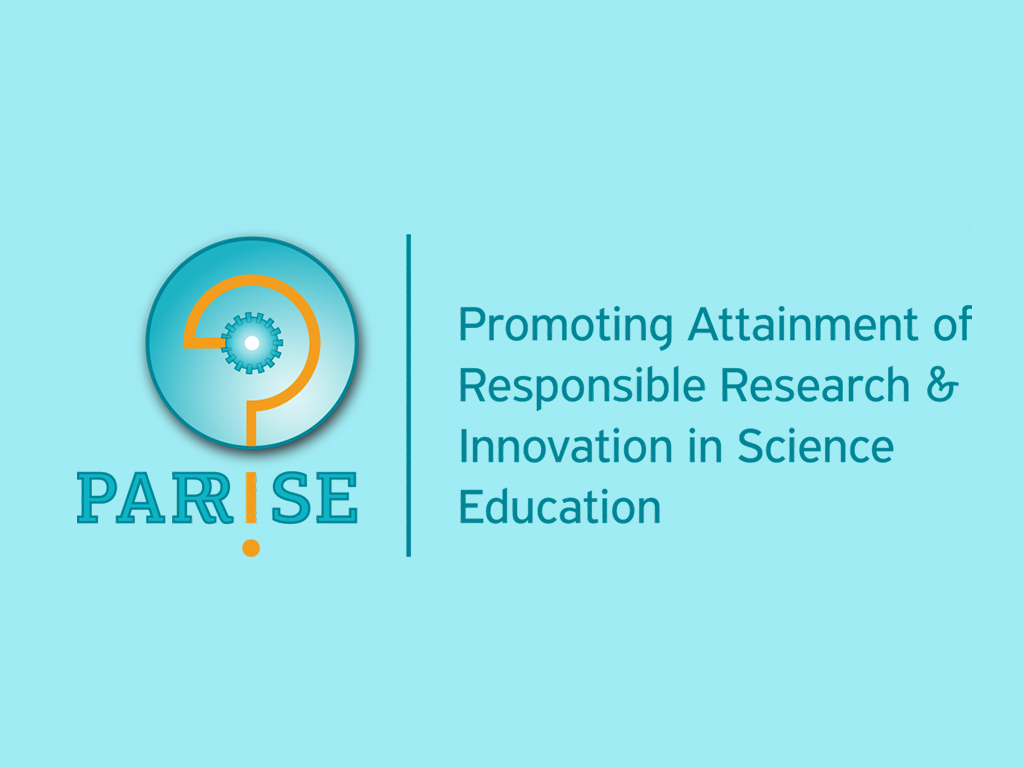 The aim of the PARRISE project is to collect and share existing best practices across Europe and develop learning tools, materials and in/pre- service training courses for science teachers based on the Socio-Scientific Inquiry-Based Learning (SSIBL) approach.
The goal of the project is to empower and facilitate science teachers and teacher educators, by in-service and pre-service professional development courses, based on reshaped best practices available among the partners. These shared selected best practices will be reflected on from a 'Responsible Research and Innovation' (RRI) perspective and improved by an international 'community of learners' who incorporate RRI in their teaching and learning processes.
The PARRISE project has established a multidisciplinary team and facilitates networking activities among teachers, teacher educators and educational researchers of 18 institutions in 11 countries. The project builds on recently developed Inquiry-Based Science Education (IBSE) insights and fosters implementation of IBSE in educational practice.
Find out information about the PARRISE here.
Kyza, E. A., Georgiou, Y., Hadjichambis, A., & Agesilaou, A. (2018). Antibiotics in livestock: Introducing in-service teachers to the nature of contemporary, socio-scientific controversies. School Science Review, 100(371), 53-58.
Hadjichambis, A. C., Georgiou, Y., Paraskeva Hadjichambi, D., Kyza, E. A., Agesilaou, A., & Mappouras, D. (2018). Promoting RRI and active citizenship in an inquiry-based controversial socio-scientific issue: the case of cholesterol regulation with statins. Journal of Biological Education, 1-13.
Back to Projects